The PR Press wants to say HAPPY THANKSGIVING!
Our members are our most valuable asset as business owners, coaches, and fellow CrossFitters. You guys are quite literally like our second family and we are very thankful for you. We will count you when we count our blessings this holiday season.
Check out the information below. We've got some information and tips for staying healthy during the holidays and taking the stress down a few notches. Also, we've included the Member of the Month and some information about the upcoming cycle and meeting details for those of you who want to compete in CrossFit and/or Weightlifting.
Member of the Month – Mike Worthley
Mike Worthley – Member of the Month November 2014
A younger Mike Worthley. "Sarasota Ken"
This guy has worked hard and taken his fitness seriously from the start. In fact, we almost didn't believe him when he said he'd never actually worked out at a CrossFit gym when he came in for his Foundations. Plus, even though we coaches might come into the 6 AM class bleary eyed and half-awake, this guy always has a smile on is face. He's a natural athlete, works hard every day and has immense potential as a Master's Athlete and we're so very proud to call him a member, friend (and neighbor)! Mike Worthley, we can't wait to see how far you go this next year! P.S. We promise we'll let you bench eventually.
We're gonna get Mike back to his Sarasota Ken days… with bigger legs. Version 2.0 is going to be more of a Silver Fox/CrossFit version.
Realistic Healthy Holiday Tips with Vanessa

It's Holiday Season again and depending on who you are that either means it's the most magical and wonderful time of the year or the most dreaded time of the year. Or, if you're like me in recent years, it's both. I. Love. Holidays. I am obsessed with the time of year from October through New Years Day. LOVE it. The lights, the decorations, the music, the costumes, everything seems to be brighter and more fun! However, when you grow up and its no longer just about the trick-or-treating, making pilgrim hats and headdresses out of construction paper, weeks long breaks from school and Santa coming to town, the stress of trying to fit your normal life into multiple social obligations, parties, and the financial strain of ALL THOSE GIFTS really puts a damper on your holiday spirit. It also has the annoying side effect of throwing your workouts and diet WAY off track.  In the last few years, I found myself longing for the holidays to be over by early December. I don't want to feel like that! So, this year I'm challenging myself (and you) to take the stress out of the holidays so a) I can actually enjoy my favorite time of the year and  b) I can maintain a gym routine and not stray too far from my normal eating habits.
First, and we're going to need to be quick about this because those invites will be pouring in soon, we need to prioritize our time. I'm constantly guilty of saying "yes" to parties and events that I either do not have time or desire to attend. Of course, there are some things you really need to show up for, like the company Christmas party, if that's a big deal and important for networking or maintain work relationships. Also, there are going to be outing you REALLY want to attend, like when your best friend comes into town and wants to get together. The special, once a year get together that you enjoy are what make the holidays fun. DO THOSE THINGS THAT GIVE YOU JOY!However, a lot of not most of the holiday invites are not mandatory and, in fact, no one would really miss you if you didn't go. Why would you force yourself to attend a huge, hours long event spent trying to make painful small talk with a bunch of people you don't know while checking your watch every 5 minutes to see if you spent enough time there as to not look rude when you leave? Ugh. That pains me just thinking about it. Spend that time doing something you WANT to do. Watch "A Christmas Story" with your kids, make some homemade gifts, go the gym. Don't cram every single available weekend or even weekday evening going to parties you'd rather not go to. The next time you're invited to a party or event, don't blurt out "yes" before you have to really think about it. Say, I'll have to check my schedule. Then, really think about it. If you'd rather spend time with your family, go to the gym or sit on the couch in your pajamas and shop online then do that. Say you already have plans (shopping in your PJs does count as a plan) and don't feel guilty about it.Oh and don't forget to take care of yourself. For some reason, as soon as our schedules get a little weird, the first two things to be thrown out the window is diet and exercise. And I shouldn't say "for some reason". I know why. That's the easiest thing to chuck. It takes time to workout and it's easier just to grab whatever is around to eat rather than take the time to either make or go get a healthy meal. However, if you're like me, if I miss my workout, eat a few too many less than healthy meals in a row, and I feel terrible, my mood is awful, and it just would have been all around better for me (and everyone that has to deal with me) had I just took the 30 minutes to an hour to workout or the 10 minutes it takes to go get a flipping salad instead of eating the candy corn in the office kitchen. Again, prioritize your time. If you need at least 3 workouts a week to feel healthy, get them in come hell or high water. If you can't stay on your food cooking game,  try a healthy meal service or prep meals in advance. If you're feeling tired and frazzled go to your yoga class that always leaves you feeling mellow. Make sure you take care of yourself so you can actually feel good through the holidays and not like a grumpy bloated version of yourself.Or maybe its not that its hard to fit in your workouts and to eat right. Maybe, especially if a healthy lifestyle is something you are still trying to adopt whole-heartedly, you are using the holidays as an excuse to skip the gym and eat every piece of pecan pie you encounter. If that's the case, stop that sh** right now. Do you really want to be faced with the tight pants, the gut rot, and the feeling of desperation that comes around New Year's Day when you realize you just totally undid a good 6 months of work in the course of 8 weeks? Probably not.  Which brings me to my next point:Celebrate the holidays. Selectively. I will not tell anyone not to eat their favorite foods on Thanksgiving, Christmas, Hannukah, Kwanzaa, etc. That's ridiculous. And I can say that because I spent many a Christmas and Thanksgiving trying to find a steamed vegetable and lean pieces of non-friend turkey to eat because I didn't want to go off my diet even for one meal. DO NOT BE THAT PERSON. Unless you have a bodybuilding show or a weightlifting meet the next day, there's absolutely no reason you can't enjoy the holidays with your family and eat the foods that you love and are special about this time of year.  However, don't waste the experience on foods you can eat any time. Go for the pumpkin pie or the cranberry sauce or fried turkey if those are things you truly enjoy. But, don't drink the eggnog if you don't even really like the stuff. Then, the next day, get back to normal.If finances are tight, do not go out of your way to buy EVERYONE a gift. Spend money on experiences and those that are close to you. You might think everyone expects a gift, but I know I never do. Plus, I'd rather someone just give me a nice card then buy me something I can't really use. I feel like I need to hang on to it but eventually end of throwing it away. So, kind words are better than cheap (or even expensive) gifts. Don't blow your budget! There's nothing more stressful than an empty bank account and looming bills.
I hope this helps everyone, myself included, make their holiday season more enjoyable, healthier, and much less stressful! Please feel free to discuss this on the message board and add your own tips and tricks for making this time of year special and stress-free!
Mandatory Meeting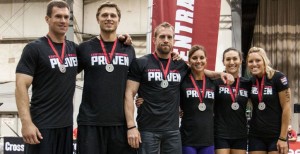 For those of you who are interested in competing in CrossFit (scaled, RX, teams) or Weightlifting, we are having a mandatory meeting November 22, 2014 at 10:00 AM. We will discuss training schedules, nutrition, supplementation, and the basics of what to expect. This won't be lengthy but think of it as a time to ask questions and for us to gauge interest and level of commitment.
Friendsgiving – Saturday 29th November 2014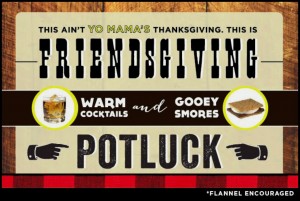 If you haven't already seen the event on Facebook get in touch with us.  If you don't have plans we'd love to have you guys over to our house to celebrate and say thanks!
https://seawardcrossfit.com/wp-content/uploads/2014/11/Mike-Worthley.jpg
640
640
Chuck Bennington
https://seawardcrossfit.com/wp-content/uploads/Seaward-Logo-White.png
Chuck Bennington
2014-11-11 10:39:39
2015-07-22 11:21:10
Newsletter - November Edition 2014