The Coaches at Seaward CrossFit
Charles "Chuck" Bennington
Head Coach - Owner
Charles "Chuck" Bennington has been intimately involved in the CrossFit community since his CrossFit Level 1 Certification in 2009. His interaction is not with just his local area, but the international CrossFit community at large. He has been coaching multiple levels of CrossFit clients on a daily basis for the past four years and spent three years as the Director of Operations at GSX CrossFit in Fort Worth, Texas.
Beyond typical CrossFit coaching, Chuck has been working for several years working with a team of some of the best individuals in the community to plan, coordinate, and execute various competitions to test athlete fitness levels, both in the individual and team settings. The events he has been a part of bringing to life in the last several years include 2010 CrossFit South Central Regional, 2011 Reebok Global Marketing Meeting, 2011 Life AsRx Tour, 2012 Life AsRx Signature Series, 2013 Xtreme Top Box Throwdown, and currently the Monster Series.
Currently Chuck travels the globe to improve people's movement, and by extension their lives, as a lead coach for the CrossFit Gymnastic Certifications. In addition, he and his wife provide remote strength and conditioning programming as well as nutritional guidance for individuals across the country.
Experience:
CrossFit Gymnastics Lead Coach
CrossFit Level 1 Certification
CrossFit Olympic Lifting Certification
CrossFit Gymnastics Certification
CrossFit Endurance Certification
CrossFit Kids Certification
Attitude Nation Level 1 Certification
Author for Breaking Muscle
Seaward CrossFit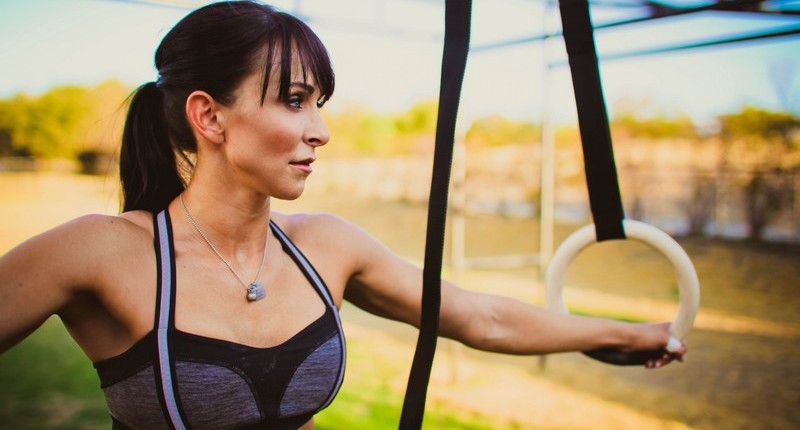 Vanessa Bennington
Head Coach & Nutrition Coach - Owner
Vanessa Bennington found her way in the health and fitness worlds through a unique combination of education, personal experience, and self-experimentation. During high school, she dropped from a weight of around 140lbs on her 5'4″frame, to barely 90lbs. As you may have correctly guessed, there was no small amount of anorexia and bulimia involved. Battling an endless fight with eating disorders, Vanessa eventually stumbled from fat-free diets and endless cardio to a more traditional "bodybuilding" diet and training plan. Things started to improve.
She fell in love with working out and exercising, but was weak, fatigued, depressed, anxious, and still unhappy with her body composition, despite trying everything she thought was correct. This pushed her to seek more knowledge and her first piece of traditional education was a Bachelor of Science in Exercise Science. As much as she enjoyed the idea of spending her days in the gym and training people as a career, she was concerned her small town in Louisiana would never provide enough clientele to support full time training. Back to school she went and back the eating disorders came. Still struggling with feeling physically awful and hating her body, Vanessa completed a Bachelor of Science in Nursing and continued through to earn a Masters in Nursing as a Family Nurse Practitioner.
While finishing graduate school Vanessa found CrossFit and the Paleo Diet, she also began working in physician's office that specializes in balancing hormones. Things began to click. A lifetime of improper nutrition and eating disorders had created hormonal and metabolic chaos. It wasn't that she had spent almost two decades doing things wrong or not trying hard enough, it was that she had never tacked the entirety of the issues. Adjustments to her exercise, nutrition, medication, and supplementation brought balance to her hormones and lifted the crippling depression and anxiety. She had the quality of life she always dreamed of, physical strength she never knew she was capable of, and the body she had worked a lifetime for started to show the results of her efforts.
Experience:
Licensed Family Nurse Practioner by the Texas Board of Nursing Board
Licensed Advanced Nurse Practitioner (ARNP) by the Florida Board of Nursing
Certified Family Nurse Practitioner by the American Nurses Credentialing Centre
CrossFit Level 1 Certification
CrossFit Olympic Lifting Certification
CrossFit Gymnastics Certification
CrossFit Kids Certification
Attitude Nation Level 1 Certification
Author for Breaking Muscle
Seaward CrossFit